What ought one to watch if one wants to know about Nuremberg? Which films best capture the essence of the tribunal? We continue with our series of recommendations from famed film aficionado Lydia Maslova, who has collected a unique list to accompany the "Nuremberg: Casus Pacis" project.
'Landscape After the Battle' (1970, Poland)
Director: Andrzej Wajda
Starring: Daniel Olbrychski, Stanisława Celińska
This 1970 Polish drama film directed by Andrzej Wajda is based on the writings of Tadeusz Borowski, a Polish author who had been interned in Auschwitz and Dachau but who survived the Holocaust. It tells the story of a survivor of a Nazi German concentration camp soon after liberation by the American military. Right after an American officer has given a speech calling for the rule of law to be respected, the prisoners rush together to lynch the overseer, trampling him into the mud. The victors are terrified of the former prisoners, unsure whether they will be able to make proper use of their freedom and adapt to civilian life and they therefore force them to remain under quarantine in the former SS barracks, which is something between a camp and freedom.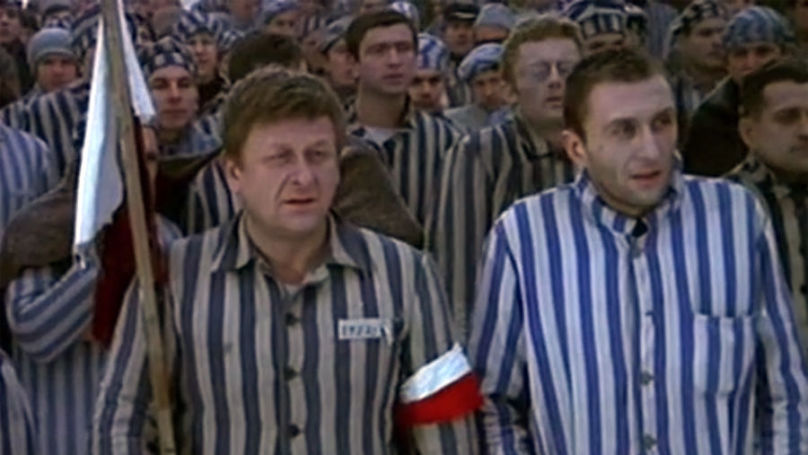 Tadeusz, played by Daniel Olbrychski, is a bookworm and a poet. He speaks for the intellectuals, who are helpless against the violence of the world and can only pose unanswered questions: "Does a man bear responsibility for himself in this world? It is not my fault that the world is so cruel. I do not want to die to change it." Drawing attention to the mood swings of the protagonist, who, having returned from hell, has to learn to live among people again, Andrzej Wajda reminds us of how fragile human personality is and how easily a man - under inhuman circumstances - can become bestial and focused on hunger alone: "The human brain is so tender that you can eat it raw - you don't have to cook it."